Made with love on Vancouver Island in beautiful BC Canada.
Shipping only available in Canada. Enquire about "curbside pick up" if you're in the Comox Valley.
Email hello@brambleblossom.com to enquire about custom commissioned orders.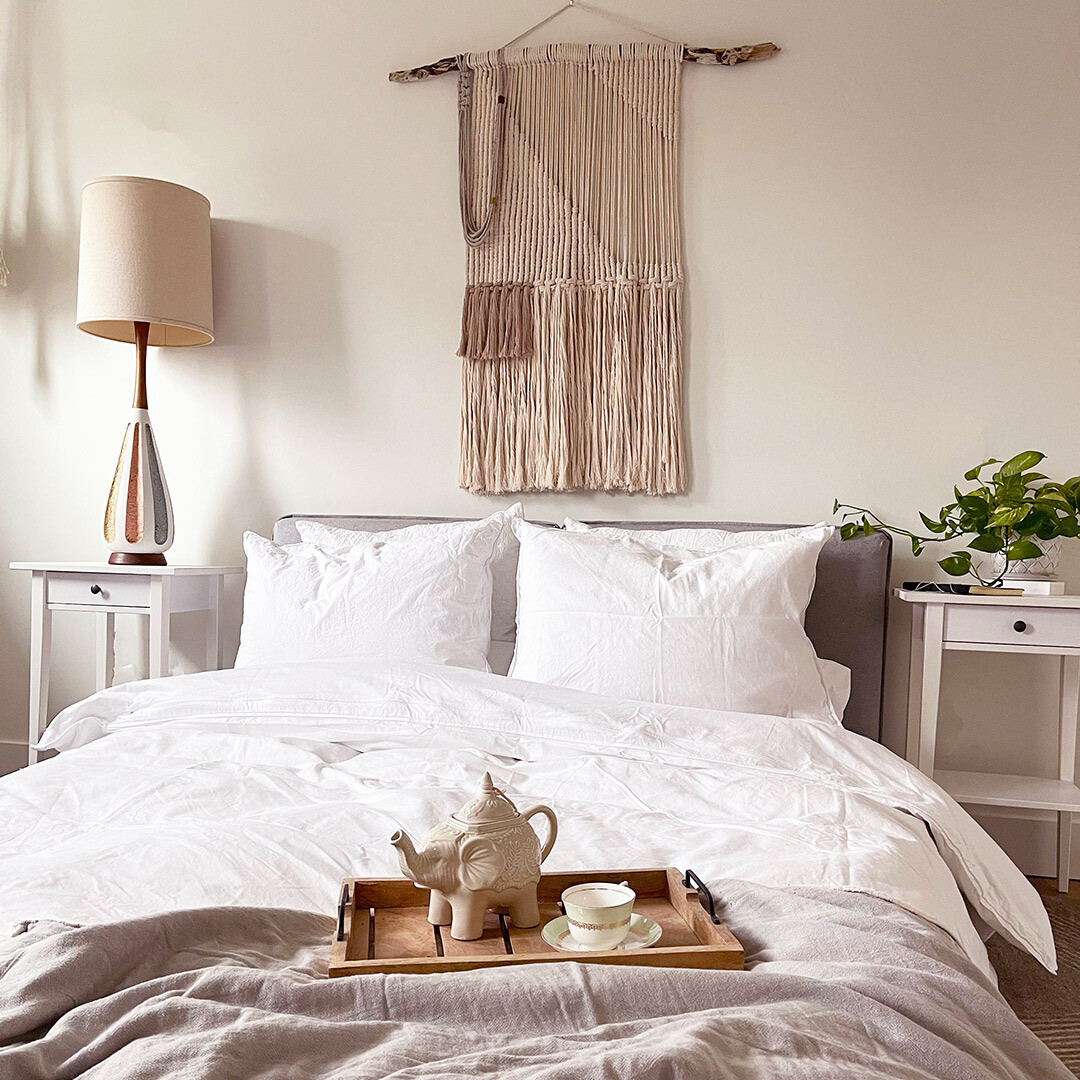 Modern Tassels Wall Hanging
00063
Product Details
Looking for something more modern to go with your contemporary decor? This piece was inspired by minimalist design using abstract shapes but with a slight art deco vibe to it. Handcrafted with 4mm, 3 Ply, Triple Strand, Super Soft 100% recycled cotton rope, the majority of the hanging is in a natural cotton colour with small artistic touches of soft silver and sand rope. It hangs on a piece of natural driftwood (cleaned and bleached) from the beach off Vancouver Island. This is a gorgeous piece of art for your living room, a gallery, or a hallway. The textures really cozy up a space and add interest to the room.

Dimensions are 44" from the top of the driftwood to the bottom of the lowest fringe. It's 40" wide from one end of the driftwood to the other. Add another 3" in height where it hangs on the picture hook.Weighs only 5.4 lbs.

If you are trying to match with colours in your own home decor, please allow for variation in colour given that everyone's computer screen shows colour differently. Since I'm using neutral tones in this piece they will look amazing with almost any home decor.

Only available for pick up locally or by special shipping options. Email us at hello@brambleblossom.com to discuss shipping options or pick up. Reference "Modern Tassel Wall Hanging". This item is a final sale. No returns or exchanges.

Made with love on Vancouver Island, BC Canada.
Save this product for later